NEIGHBORHOOD and Hong Kong's izzue have teamed up to launch a special collaborative capsule for the 2010 spring/summer season. A popular brand amongst the local streetwear landscape, NEIGHBORHOOD's visibility has been prominent within the last few seasons including a large-scale campaign with Coke Zero. For the two partners, NEIGHBORHOOD and izzue will each provide their own unique aesthetic with elements of both motorcycle and military aesthetics.
A special retail space will be unveiled on March 4th, 2010 at 5 Pak Sha Road in Causeway Bay and provide a place to house the co-branded collection. The interior's design creates an appropriate setting with a dark theme to match the theme of the collection. While the pop-up retail space will include some special exclusives such as four limited edition t-shirts and denim, the collection in its entirety will be available at izzue stores across Hong Kong, China, Macao, Taiwan and Thailand.
For a sneak preview, Boundlezz is proud to be dropping two items from this collection.
1. a limited edition hoodie (100 pieces only) which comes with an interesting wooden tool box.
2. a limited edition floor mat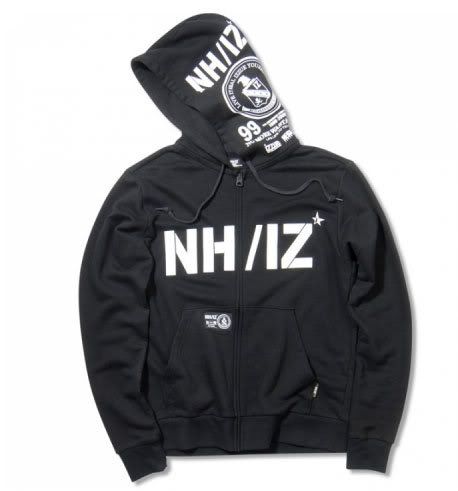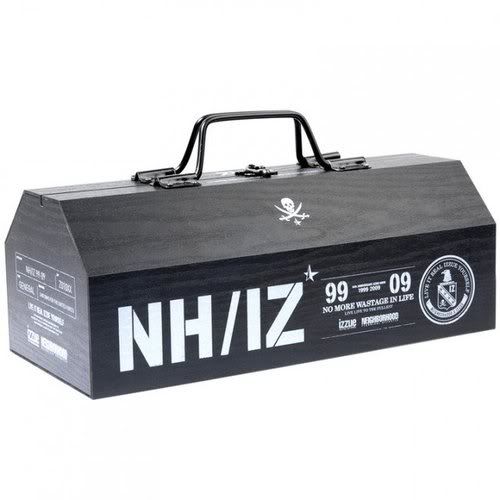 NBHD X IZZUE HOODIE include box RM650
NBHD X IZZUE FLOOR MAT 65CM X 65CM=RM300
...more coming!